Embajada de Australia en Argentina, Paraguay y Uruguay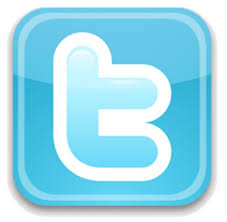 Seguí al Embajador en Twitter
Concurso XPrize Water Abundance para la obtención de agua potable
El Concurso XPrize busca resolver el desafío global que representa la escasez de agua potable. Destinado a equipos de expertos que puedan obtener agua de la atmósfera agua potable a bajo costo y con energía renovable. Si tenés un proyecto que busca resolver la escasez de agua en el mundo, participá.
Sigue el enlace para conocer las Bases y condiciones
El llamado para presentación de proyectos se ha extendido hasta el 28 de abril de 2017.
Programa de Subsidios para Proyectos Culturales
Este mes abrió el llamado al programa Australian Cultural Diplomacy Grants para proyectos que promocionen la economía, el arte y la cultura australianos a un público internacional.
¿Tenés programado llevar Australia a tu país? Aquí encontrarás las bases y condiciones.
El llamado cierra el 12 de abril de 2017

Australia en Pantalla Pinamar 2017
Del 11 al 18 de marzo de 2017 se realiza el Festival de Cine Pantalla Pinamar en la localidad balnearia del mismo nombre. Con la participación especial de Australia, proyectaremos tres films inéditos para Argentina: "Looking for Grace", "Joe Cinque's Consolation" y "Paper Planes". También visitarán el país Dylan Parker (en quien se inspiró el film "Paper Planes") y Jerome Meyer (protagonista de Joe Cinque's Consolation).
Encontrarás más información en el sitio web de Pantalla Pinamar.

ANZAC - News for Australians in Argentina
If you happen to be in Buenos Aires for 25th April 2017 and want to attend the ANZAC Ceremony, please send us your full name, email and passport number to Public-Affairs-BAIR@dfat.gov.au and we will send you an invitation.
Travel Advice - Argentina - Important information for Australians travelling to Argentina
You must pay the USD 100 reciprocity fee on-line before departure.
Travellers who have not paid the reciprocity fee prior to arrival at an Argentine port of entry may be sent back to their port of embarkation.
Acceso online: Visa de turismo y negocios para Paraguay y Uruguay
A partir del 9 de mayo 2014, los ciudadanos de Paraguay y Uruguay tendrán acceso a la postulación online en las visas de Visitante (Subclase 600) en ambas categorías: Turismo y Negocios.
Por cualquier duda, usted puede comunicarse con nuestro Servicio de Información, de 13 a 18 hs, al +54 11 6632 2059 o al +1 613 238 1040