de
Embajada de Australia en Argentina, Paraguay y Uruguay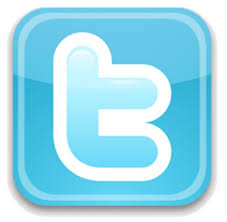 Seguí al Embajador en Twitter


Travel Advice - Argentina - Important information for Australians travelling to Argentina after July 1st, 2017
Interested parties are hereby advised that Argentina has decided to suspend, as of 1 July of this year, the requirement for payment of a fee to enter the country for tourism or business purposes (as provided for under Decree No. 1654/08 and DNM Provision No. 2761/09) in relation to Australian nationals.
http://csigo.cancilleria.gov.ar/content/tasa-de-reciprocidad
NEWS FOR AUSTRALIANS - National survey on same sex marriage
The Australian Government will proceed with the Australian Marriage Law Postal Survey of all Australians on the Commonwealth Electoral Roll. Instructions on survey participation will be published on the Australian Bureau of Statistics (ABS). For information regarding enrolment and postal votes, please see www.aec.gov.au.

Programa de Asistencia Directa - Argentina y Paraguay - 2017/18
Los nombres de los proyectos preseleccionados para el Programa de Asistencia Directa 2017-18 están publicados en el enlace.

Programa Work & Holidays 2017-18 para argentinos
El Honorable Alex Hawke MP, del Departamento de Inmigración y Protección de Fronteras, anunció ayer que a partir del 1 de Julio 2017 habrá un incremento de 700 a 1500 lugares para las visas de Work & Holiday de Argentina.
Para mayor información, visita este enlace.

¿Estudiaste en Australia?
Formá parte de la Red de Ex Estudiantes y seguí vinculado al país. Envianos tus datos a:
public-affairs-BAIR@dfat.gov.au.
Beca de la Universidad de Queensland
La Universidad de Queensland, Faculty of Business, Economics and Law, abrió el llamado a postulantes para la beca Latin America Global Leaders. Tenés tiempo hasta el 30 de noviembre de 2017.
Más información en este enlace.
Acceso online: Visa de turismo y negocios para Paraguay y Uruguay
A partir del 9 de mayo 2014, los ciudadanos de Paraguay y Uruguay tendrán acceso a la postulación online en las visas de Visitante (Subclase 600) en ambas categorías: Turismo y Negocios.
Por cualquier duda, usted puede comunicarse con nuestro Servicio de Información, de 11 a 18 hs, al +54 11 6632 2059 o al +1 613 238 1040