Embajada de Australia
Argentina
Embassy address: Villanueva 1400 (C1426BMJ) C.A.B.A - Tel: 54 11 4779 3500 - Fax: 54 11 4779 3581 - VISAS: +54 11 6632 2059 or +1 613 238 1040
Embajada de Australia en Argentina, Paraguay y Uruguay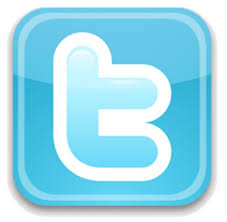 Seguí al Embajador en Twitter

For consular assistance
please call – any time, any day: +61 2 6261 3305
---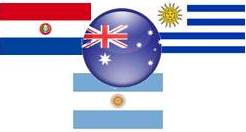 Alumni Community in Argentina, Paraguay and Uruguay
The Australian Embassy in Buenos Aires is working to update and verify contact information of its alumni community in Argentina, Paraguay and Uruguay. Alumni may receive a phone call or email from the Embassy requesting information.
Please help us update your contact details by responding such requests or sending us the complete form to info.ba.general@daft.gov.au
---

Travel Advice - Argentina - Important information for Australians travelling to Argentina.
You must pay the USD 100 reciprocity fee on-line before departure.
Travellers who have not paid the reciprocity fee prior to arrival at an Argentine port of entry may be sent back to their port of embarkation.
---

Overseas Passport Applications
From 1 July 2015, all passports applications are required to be lodged in person. No mail applications will be accepted. Passport applications lodged overseas from 1 July 2015 will also attract an additional overseas lodgement fee – AUD100 for adults/seniors and AUD50 for minors. View the current and post-July passport fees.
---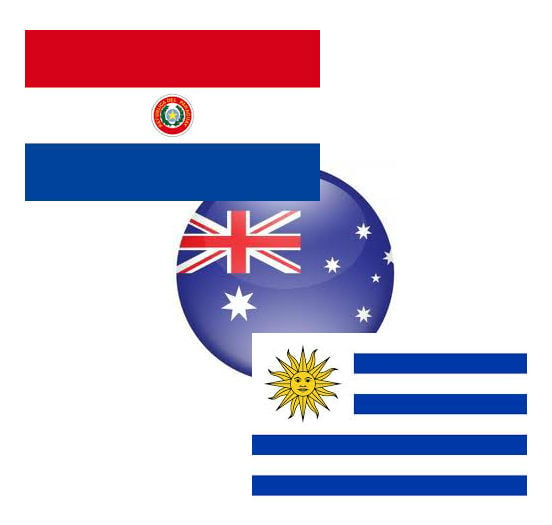 Acceso online: Visa de turismo y negocios para Paraguay y Uruguay
A partir del 9 de mayo 2014, los ciudadanos de Paraguay y Uruguay tendrán acceso a la postulación online en las visas de Visitante (Subclase 600) en ambas categorías: Turismo y Negocios.
Por cualquier duda, usted puede comunicarse con nuestro Servicio de Información, de 13 a 18 hs, al +54 11 6632 2059 o al +1 613 238 1040
---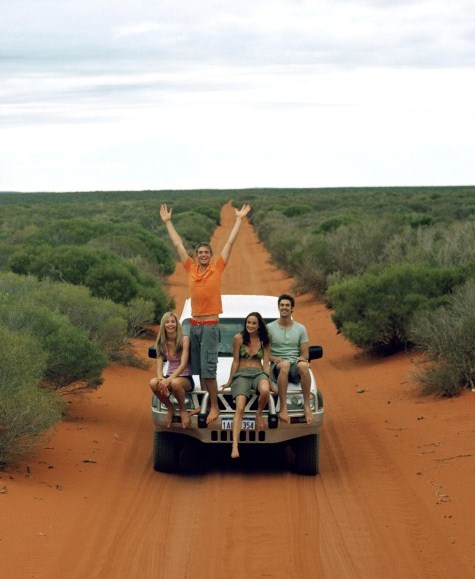 Visa de Trabajo y Vacaciones para argentinos y uruguayos
Este programa está disponible para jóvenes de 18 a 30 años que deseen viajar y trabajar hasta 12 meses en Australia. La visa de Trabajo y Vacaciones les permite cubrir el costo de sus vacaciones mediante períodos de empleo temporal o informal. Si estás interesado lee atentamente la información detallada y los requisitos de solicitud en la sección visas.
---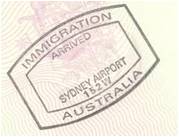 Posible fraude: oferta de empleos en cruceros
El Gobierno de Australia está al tanto de varias estafas que han utilizado el nombre de un número de compañías de cruceros. Si bien no podemos comentar sobre la veracidad de la correspondencia que se reciba en referencia a oferta de empleos en barcos de crucero, podemos ofrecer los siguientes consejos. Por favor lea este documento antes de enviar cualquier formulario o realizar un pago.
---